August 25th, 2020
Why do I feel so thirsty?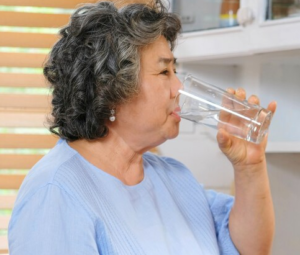 Xerostomia might sound like a serious and rare condition, but it's more common than you think. If you've been feeling like your mouth is constantly dry, you may already be having your first encounter with it.
Xerostomia refers to when you have a dry mouth due to absent or reduced saliva flow. Now you might assume this is not a big deal, but a lack of saliva can threaten your dental health or worse, because it can be a sign of a bigger overall problem.
If you're experiencing symptoms of dry mouth, there are several things you can do:
This may seem obvious, but you should drink generous amounts of water. If you're taking any medications known to cause Xerostomia (dry mouth).A glass of water before and after administering the medication could be helpful.
Avoid heavily caffeinated drinks, since they will dehydrate you further.
Opt for a mouthwash that contains little to no alcohol.
Consume excessively sugary or acidic foods in moderation or not at all.
Try adding a humidifier to your room while you sleep to add moisture to the air you'll be breathing.
As always, stay on top of your brushing and flossing routines, and if you feel you might be suffering from xerostomia, please let us know during your next visit. We're happy to recommend products we've found to be successful in treating xerostomia.