---
I have the best job in the world and would recommend it to anyone looking for a career that is personally and professionally rewarding. I work in an exciting, changing field with incredible technology. I am my own boss and choose each day to lead my team to excellence. Our patients give us so much wisdom and knowledge. We work with people we love and they love us.
My team and I love to make people smile! We take great pride and honor in restoring smiles to complete health. The difference for me is the emotional connection of loving people and learning what they are missing in their smile.
We make a difference by treating all patients as individually unique people. We help them live life with more comfort, function, and confidence. We do our very best to see them as a person and craft a plan for their healthy smile accordingly. Simple as that!
Education and Continuing Education
I received my Doctorate in Medical Dentistry in 2000 from the University of Florida. Before that, I earned my bachelor's degree in chemistry from the University of South Florida in 1996 and my Associate of Arts from Pasco-Hernando State College.
My brother Scott and I were college roommates and now work in the same building with shared lobby space. Even after working closely together for nearly two decades, we still enjoy eating lunch together every day. I love that I practice in the community where I spent most of my life, and with people who are truly my family and neighbors.
In addition to my formal education, I participate in continuing education to further my knowledge and offer the very best care to my patients. We are always looking to add proven technology to assist us in providing the most up to date care. Digital dentistry has made a big press forward in our practice and we are doing our best to remain on the cutting edge of Dental Medicine. We also continue to study reconstruction of smiles using implant dentistry.
Professional Memberships
American Dental Association
Florida Dental Association
West Pasco Dental Association
Outside the Office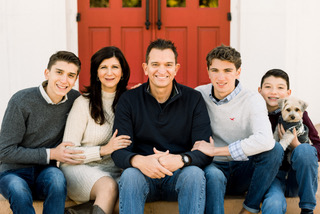 I grew up on a small farm in Southwestern Pennsylvania. We moved to the West Pasco area when I was 13 years old. After dental school, I returned home and have lived in this great community ever since.
I have been married to my beautiful wife Heylen since 1998. We met when we were teenagers. We have three sons: Ethan, Connor, and Allen. We also have a dog named Bentley, named after my hometown in Pennsylvania.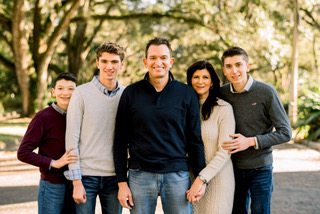 When I am not working, you find me with my family being a husband and dad. We live on several acres where we enjoy the outdoors on our four wheelers, driving the John Deere tractor, or enjoying the beautiful surrounding waters on our boat. We are blessed with many family and friends who we love to visit. As a family, we also enjoy music. Singing and playing instruments together is a common activity in our home. I count myself a life learner of becoming fluent in Spanish.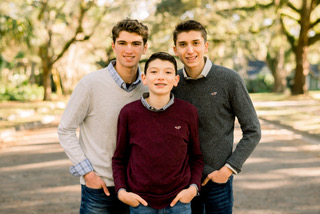 If we remember where we come from, life is so much easier. Currently, I assist in overseeing mission work in Central and South America. We try to spend 30 days a year working in the foreign mission fields. I count my life blessed and honored to help to grow God's kingdom as I am able.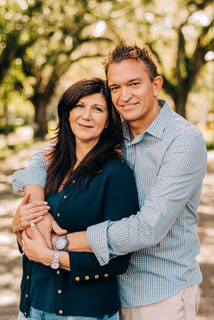 I am ever so thankful for the opportunity and privileged to live in our blessed country. I am thankful to be surrounded in my life with great people. I am thankful for every day and live it to its fullest. All praise and glory goes to God.